At New Motion Labs , we're passionate about pushing the boundaries in mechanical engineering; disrupting and improving design to make the world a better place. To achieve this, we can never stop learning, innovating and sparking curiosity in new tech .
The world is full of incredible feats of design and engineering. We've rounded up some of our favourite – and most fun – innovations from the last year, which show that there's always room for improvement .
---
The Smart Cane from WeWALK
This cane for the visually impaired has more features than you could – ahem – shake a stick at: head-level obstacle detection; free iOS and Android accompanying app which enables users to save their favourite places for turn-by-turn navigation, and full public transport timetable integration.
Oh, and it also works pretty well as a regular, durable cane.
---
FIXD Micro Car Mechanic
This brilliant little device will tell you exactly what's wrong with your engine – provided your car was built after 1996 – saving money on unnecessary repairs.
Simply plug into your car's diagnostics port and it will tell you what the problem is.
Pretty nifty.
---
Mosquitron Chemical-free Mosquito Killer
If, like all humans, you hate being bothered by pesky little flying beasts in the summer, then this device is for you. Simply plug in (with the USB port provided) and watch the Mosquitron use UV light to lure the little critters in, trap them and basically, dry them to death.
It's not nice, but it does the trick… And it sure beats a citronella candle.
---
If a Swiss Army Knife met a bunch of keys, they fell in love and had a baby, then this is what it would look like. We can't believe nobody has thought of this before, but isn't that the case with so many cool inventions? Your trouser pocket will look better and you won't need to carry loose keys.
The Keysmart also features an anti-Covid 'Cleankey' door opener, so you can avoid touching door handles altogether. It's small and neat.
Just don't lose it.
---
Are you sitting comfortably? Then you're probably using a Segway S-Pod, the mobile chair which takes the Segway concept one step further and turns it into, well, an armchair.
Necessary? Perhaps not.
Cosy? For sure.
---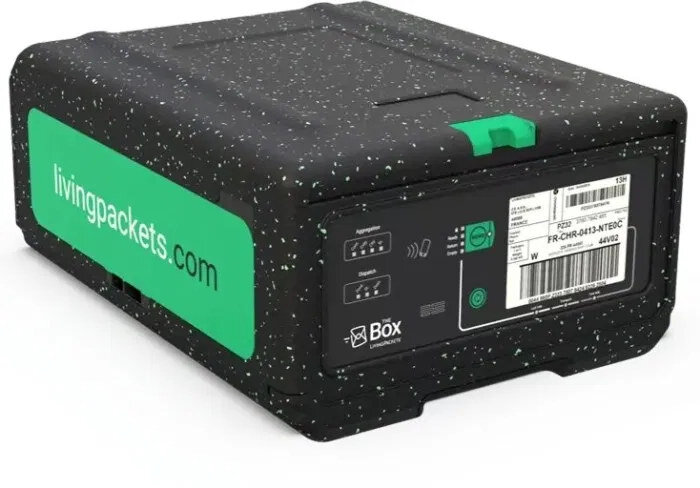 Named 'product with the greatest potential to change the world' at CES 2020 , THE BOX is a GPS-fitted intelligent packaging system which allows you to track your package from the moment it's ordered, eliminates cardboard and plastic waste and can be used multiple times.
Basically, it's a box. But better.
---
As these cool new products demonstrate: necessity might be the mother of invention, but improvement and innovation are pretty close relations.